Fall 2021 Royal Bison Gift Guides!
This Bison is here with some cheery local goods for your back-to-school season. Send your favourite teachers some love, check out all those sweet scarves and knits, read some good books. Dare we say you could even fill up those handmade ceramic mugs with something a little PSL-ish (yeah we had to say it)...it's FALL, everybody!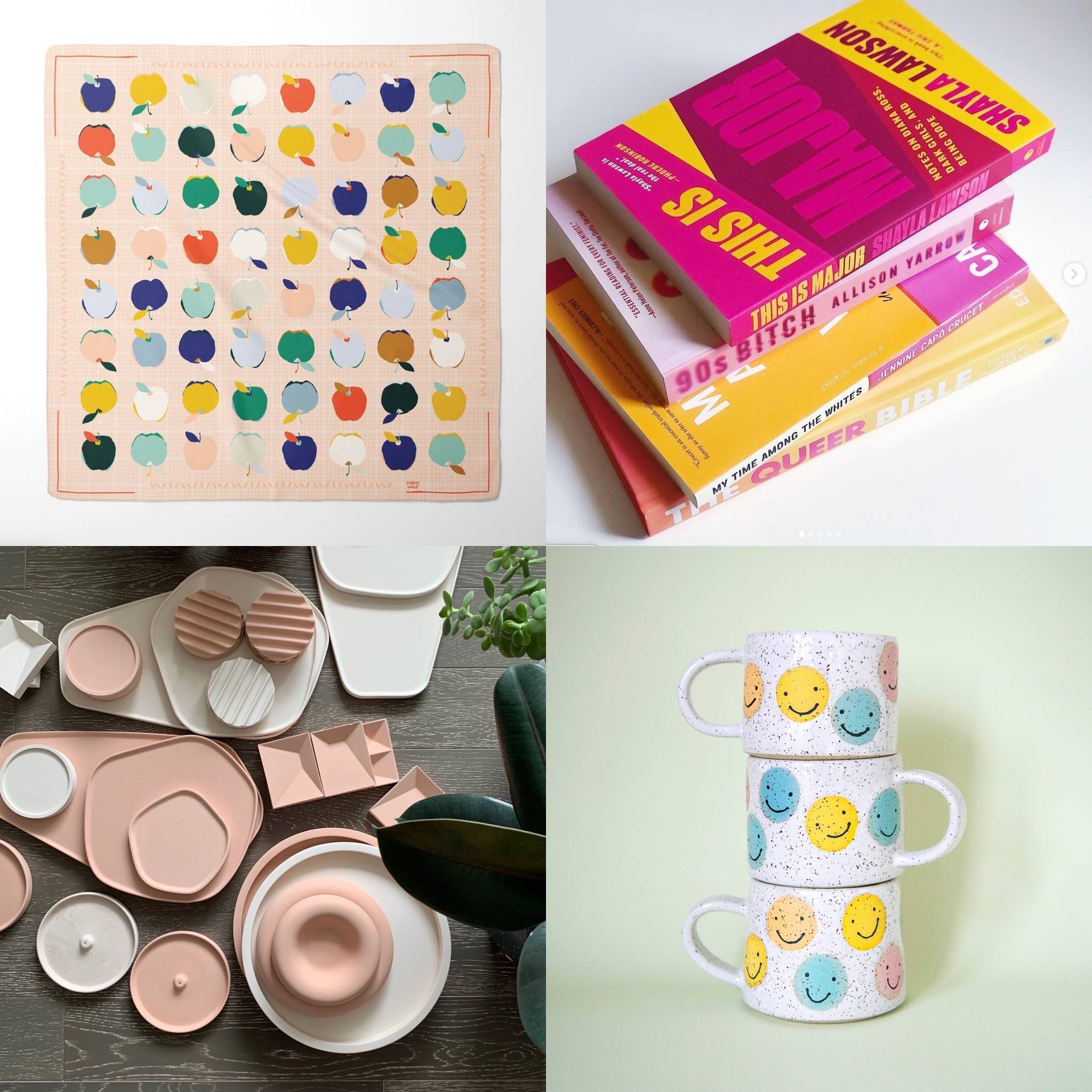 1) New vendor Kelsey Weigl Studio brings a beautiful collection of silk scarves to the market, along with tote bags and prints!
2) Glass Bookshop is back with all of your reading needs, plus an incredible line of merchandise including stickers, caps, shirts, and more!
3) Where are those house keys? Stay organized this school season with housewares by The Northern Habitat.
4) We can never get enough of these happy mugs by potsbygabs. Hang in there, world!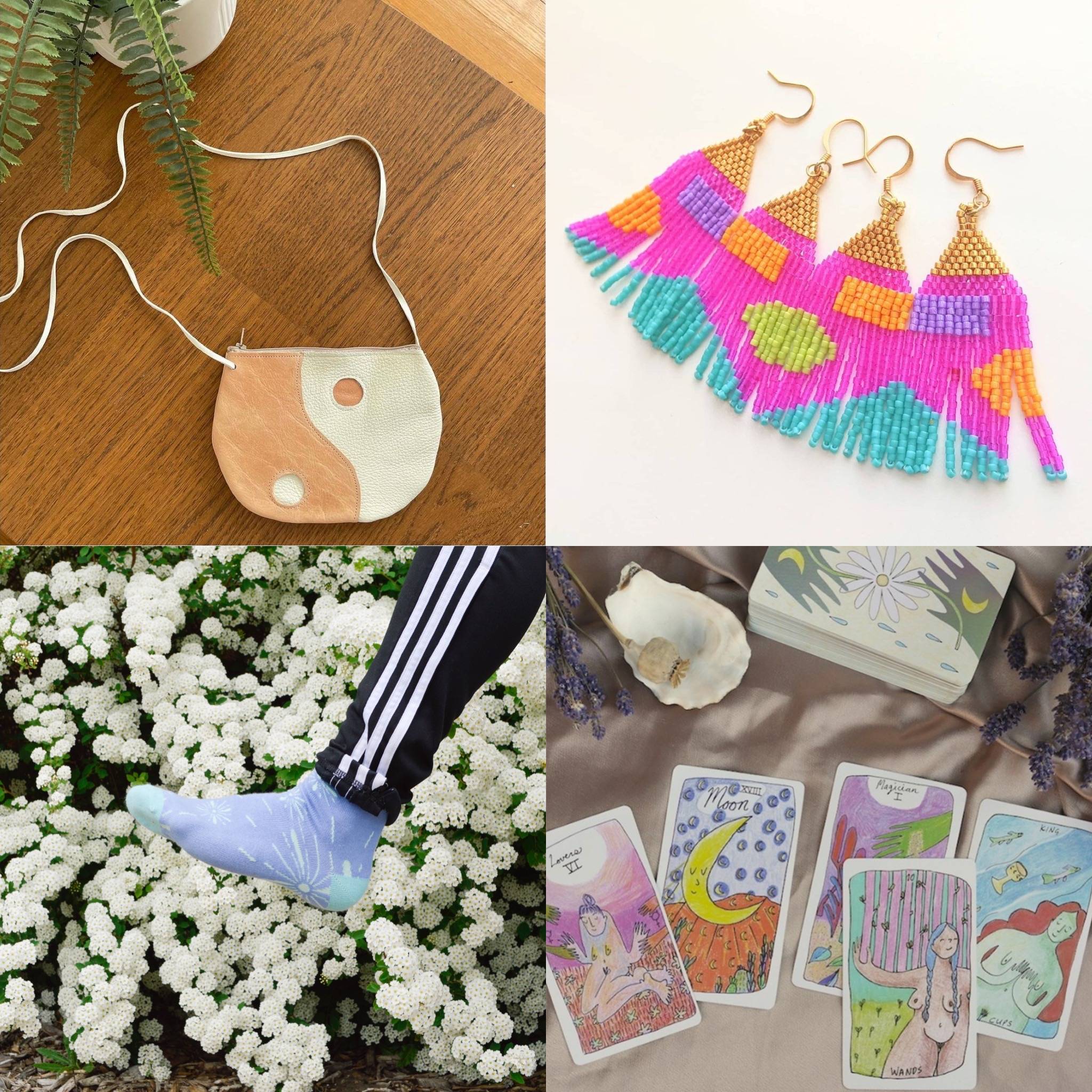 5) Sherri of Nor. is back to bring the best in slow handcrafted fall fashion, including scrunchies, leather bags, masks, and more!
6) We can't get enough of Bopandbead's 90's beaded earrings. Her new collection brings fall colours, geometric symmetry, yinyangs, and lots of that hot pink.
7) Stock up on everyone's favourite gifts - Socks! Accessorize with the newest collection by Urban Drawer.
8) New Vendor and visual artist Alyson Davies brings an incredible illustrated tarot card deck through her side project, Earth Child Studios.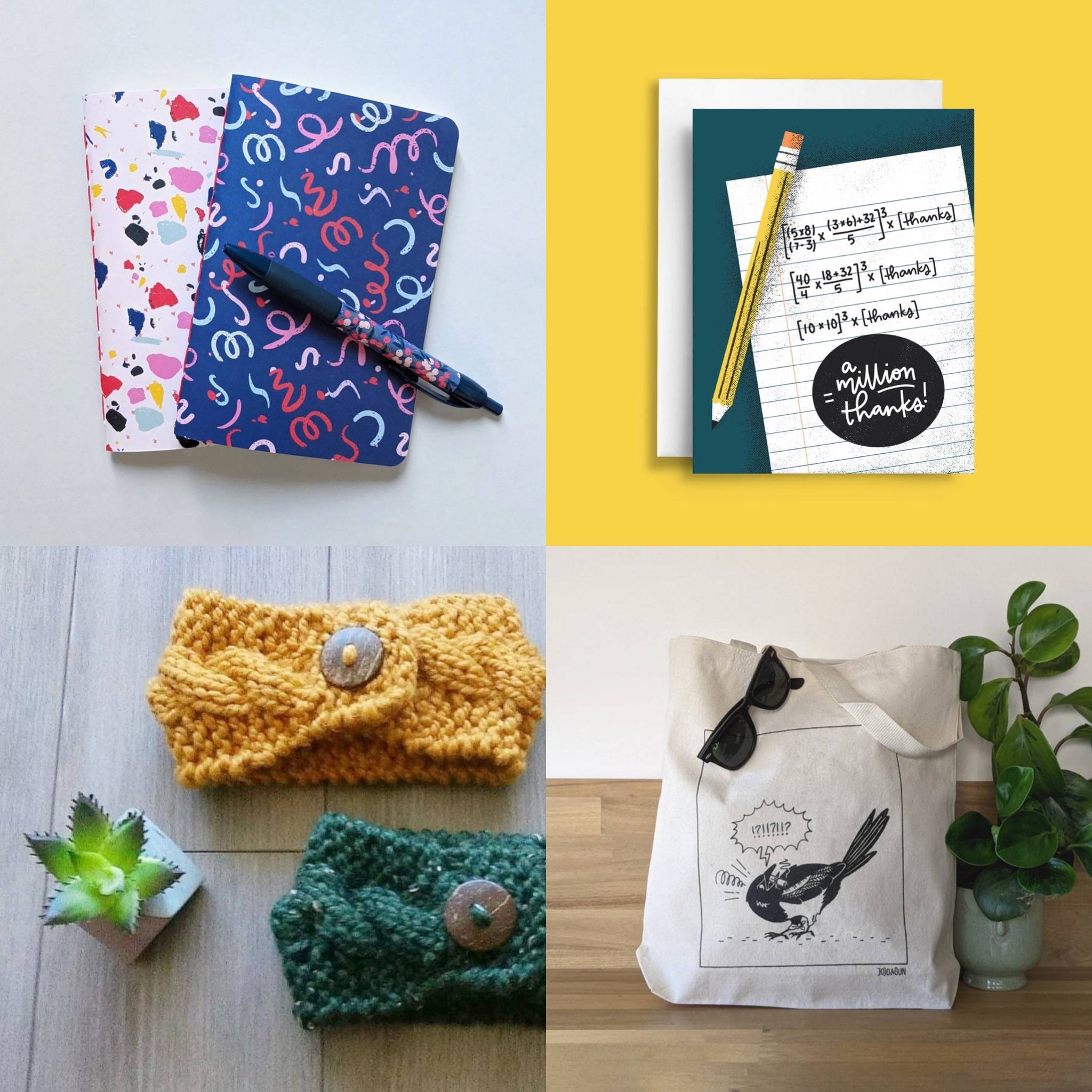 9) Nothing says back-to-school like a set of neat and sweet notebooks by Cyanotype Paper Goods.
10) Natasia Makes is back to add some pep to your day through illustrated prints, cards, and happy jewelry!
11) Headbands? Beanies? Scrunchies? Go Gidget Go has you covered in all things knitted.
12) Is there anything more Edmonton than a magpie totebag? Courtenay McKay of JOJO & GUN Illustrated Goods brings an entire magpie collection of pins, keychains, stickers, and more!