How-to: Royal Bison 101 (online!)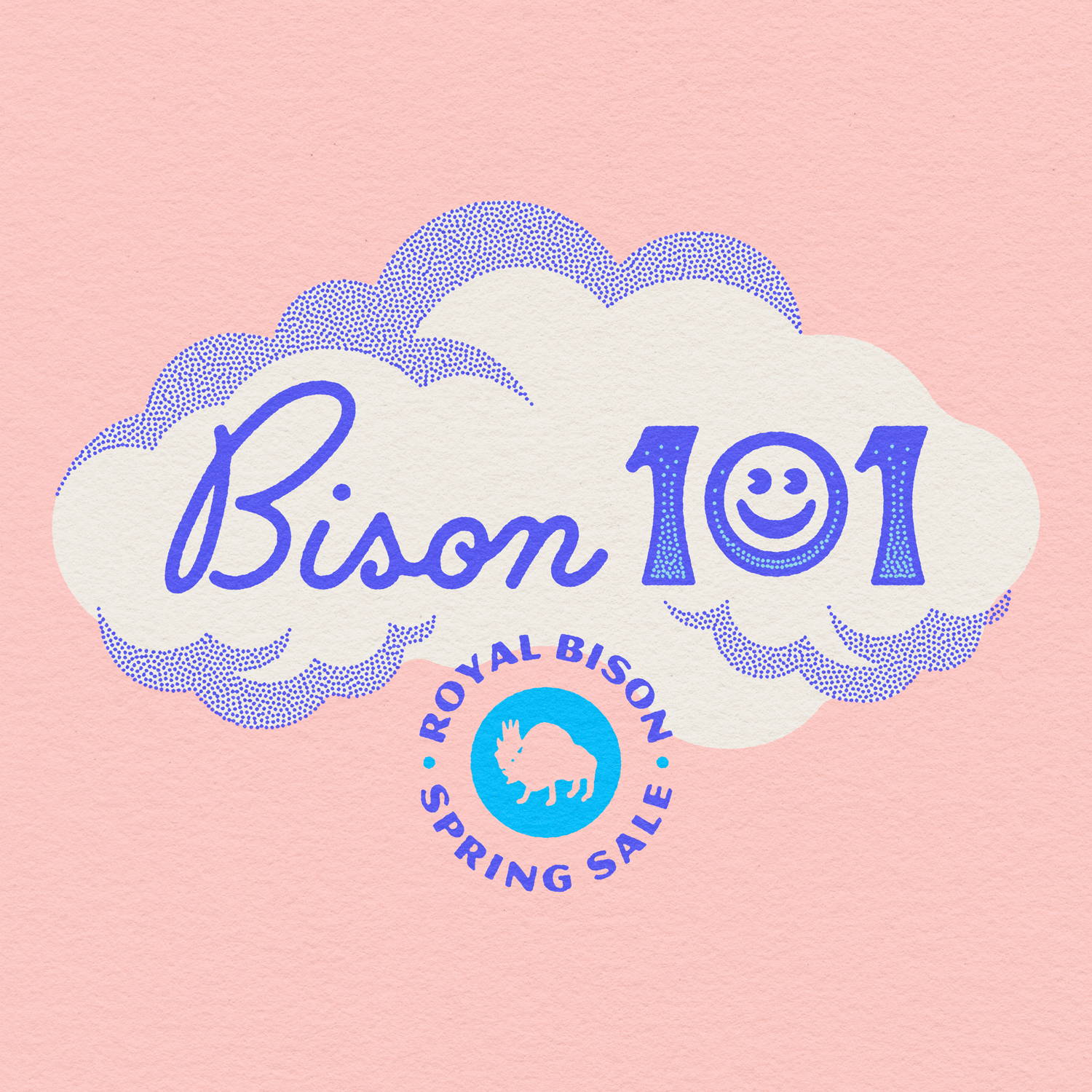 We might be biased but we like to think the surest sign of spring around Edmonton is when the spring Royal Bison comes around! And has it ever arrived!

Get in your best comfy pants and dust off your credit card: at 5PM MST on Friday April 30th the Royal Bison opens!
Here's some pro tips for our intrepid customers!
1:
Don't forget about your parent units!

You knew this already but Mother's Day is approaching, and Father's Day is just around the corner!
Spoil your parent unit with something from our biggest Bison ever: 120+ rad local vendors + 1 easy checkout + $0 shipping = plenty of the best art & design the region's got on offer for you and yours!
2:
Shop local loot by artist and by category!
Just like when we packed our IRL rooms in seasons past, you'll be able to shop all of the best local and regional loot in one spot on royalbison.ca!
You can sort all the work by vendor OR shop by category. So whether you're shopping for a pal or you've got your eye on something you saw on our instagram vendor previews, it's all just a click away! 2021, amirite?
See something you MUST have? Add it to your cart and check out right away!
Adding an item to your cart does NOT reserve the item, BUT there are zero extra fees or fine print, so you can check out as many times as you want!
4:
Local goods means local shipping!
Shopping local means shipping is local! Some of our vendors will be using Glass Bookshop's delivery services to get your goods to you, and some of your purchases might even be dropped off by the makers themselves! Yahoo!
5:
New work added throughout the weekend!
Expect vendor restocks and new items added to the site throughout the weekend!
Check on the handy "Freshly Added!" category starting Saturday May 1 at 1pm MST to see the latest and greatest.
6:
Support hyper local: Jeff Bezos has enough money, ya?
Every penny you spend on your new goods stays in our community and region.
Vendors purchase their supplies locally, and they spend their earnings in the local economy too.